16 x 25 x 5" MERV 8 Replacement Filter for Skuttle Media #000-0448-001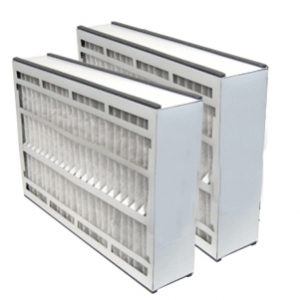 Click to Zoom
Generic Replacement Filter for Skuttle Media #000-0448-001. 16X25X5 (actual dimensions 15 3/4" X 24 1/4" X 4 7/8).

Fits Media Air Cleaner Model DB-25-16.

Note - these are not manufactured by Skuttle.

RATED MERV 8

These deep-pleated filters are manufactured to fit in Trion Air Bear Air Cleaners. Expect comparable quality of construction at a value price!!
FEATURES:
* Moisture resistant frame remains sturdy even in high humidity
* Rust resistant galvanized wire downstream gives the filter rigidity and holds media in place after installation
* Built-in support fingers hold pleats in place and allow for maximum dust holding
* Foam gasket helps seal the filter into the air cleaner and prevents dust from bypassing the filter

Merchant Services
AprilaireHumidifierParts.com Price:
$38.99
Case of 2 Filters, $19.50 each
Availability: In Stock